You must be a registered CarsFromWest user to place bid at auctions. No dealer license required.
For bidding you need:
Register
Place a refundable security deposit of $600 or more
Upload a copy of a government issued photo ID
Once the above is completed, bidding will be enabled.
Placing a bid: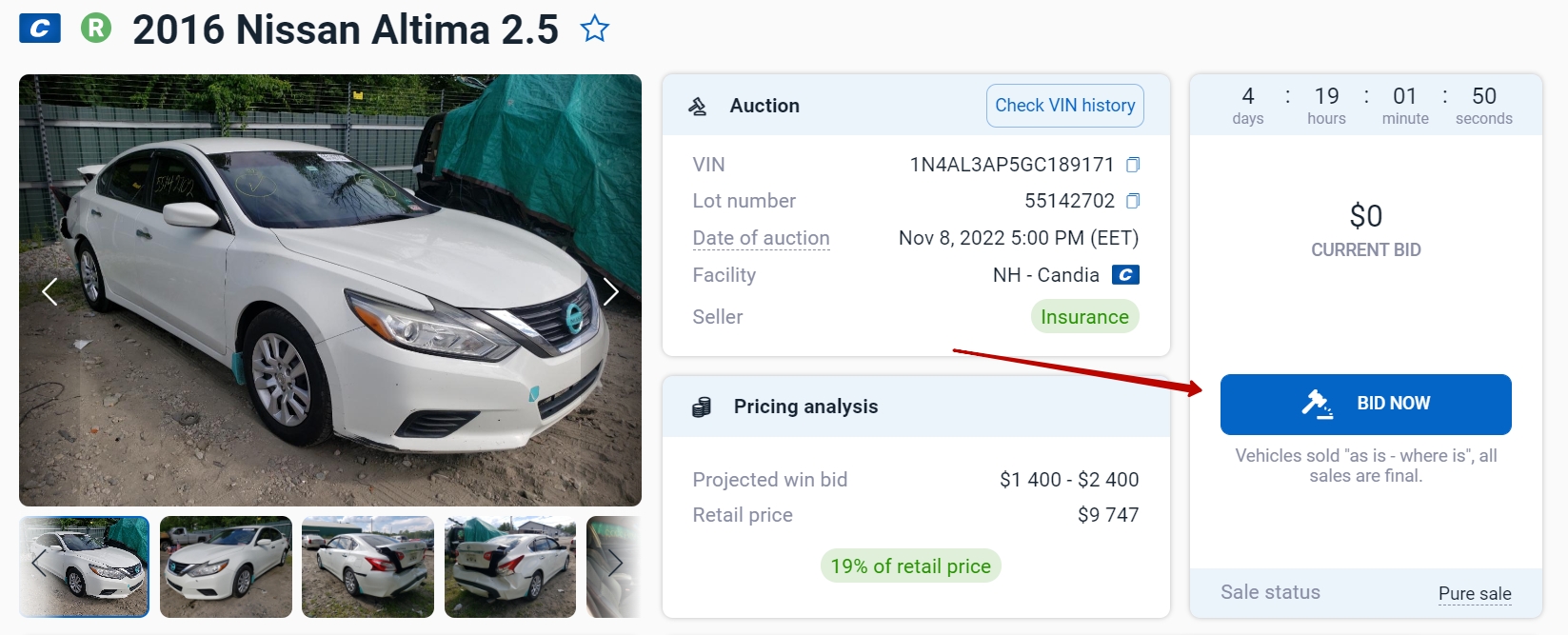 Bid now- enter your max bid price for the vehicle. We will place incremental bids on your behalf during live bidding. In fact, the winning bid can be less than the one you placed. Even if you see a current bid is $0 - place your maximum bid, we will raise your bid by one increment only if necessary.
For instance, if you place a bid of $2,400, but no one offers more than $2,000, you will win the auction. The price of the vehicle will be $2,000 for you.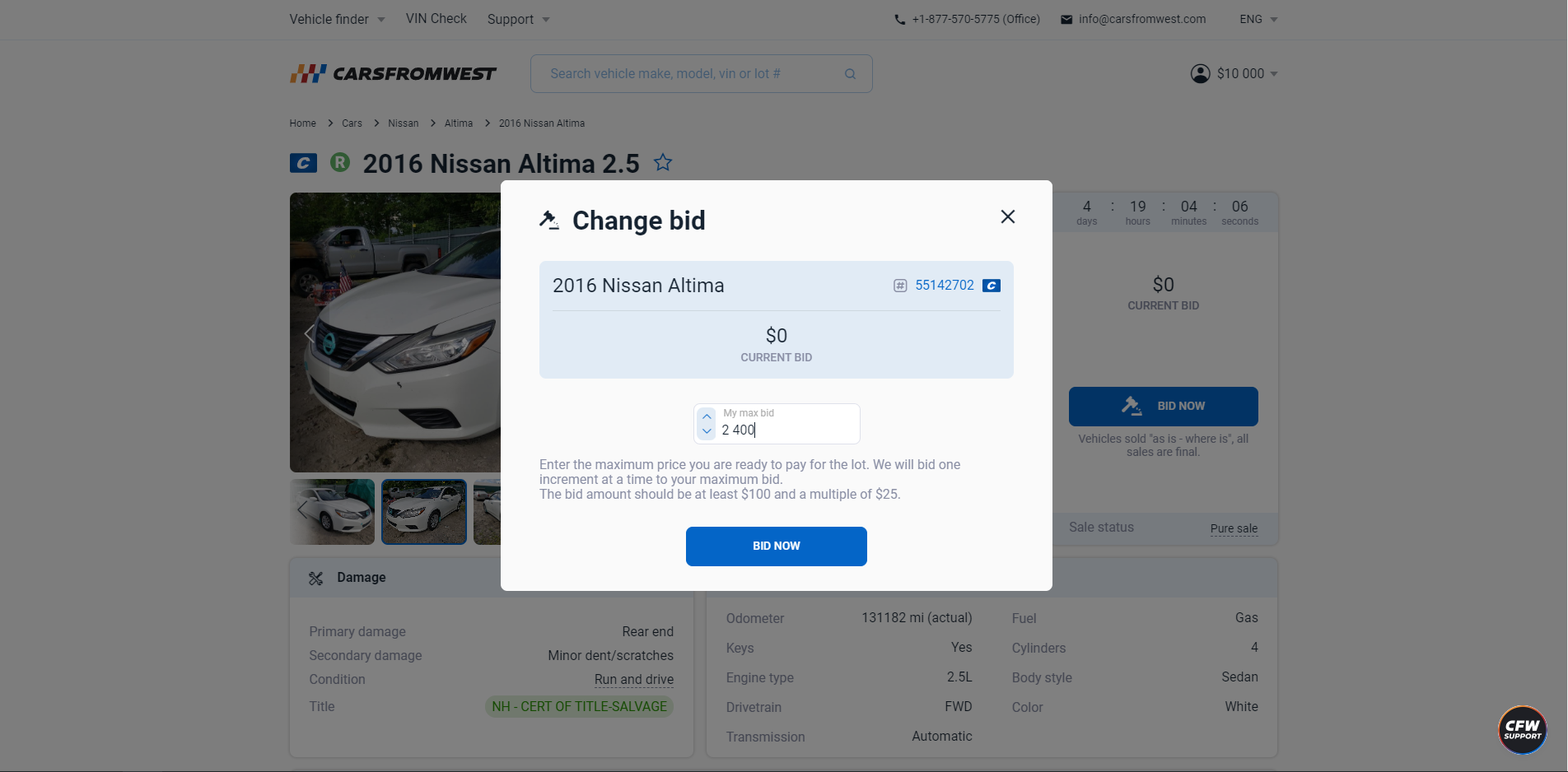 You can also change your bid or cancel it. This can only be done before Live Auction.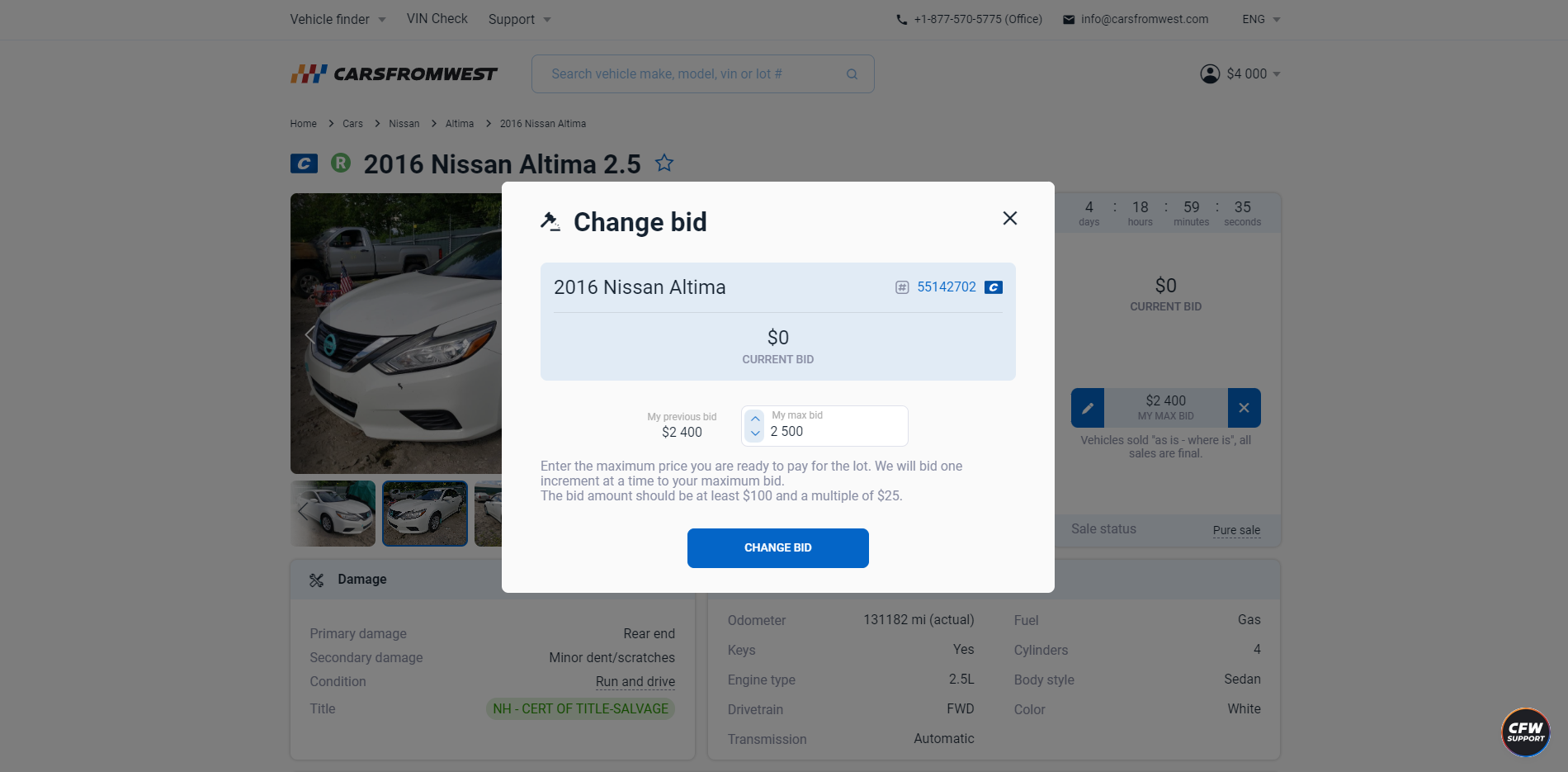 If you are outbid you will receive an email notification and have the opportunity to increase your maximum bid before Live Auction.