1. Register
To start bidding, you'll have to register on our website. You will not be able to participate in the auction without registering.
You can register with your Google or Facebook account, or your email.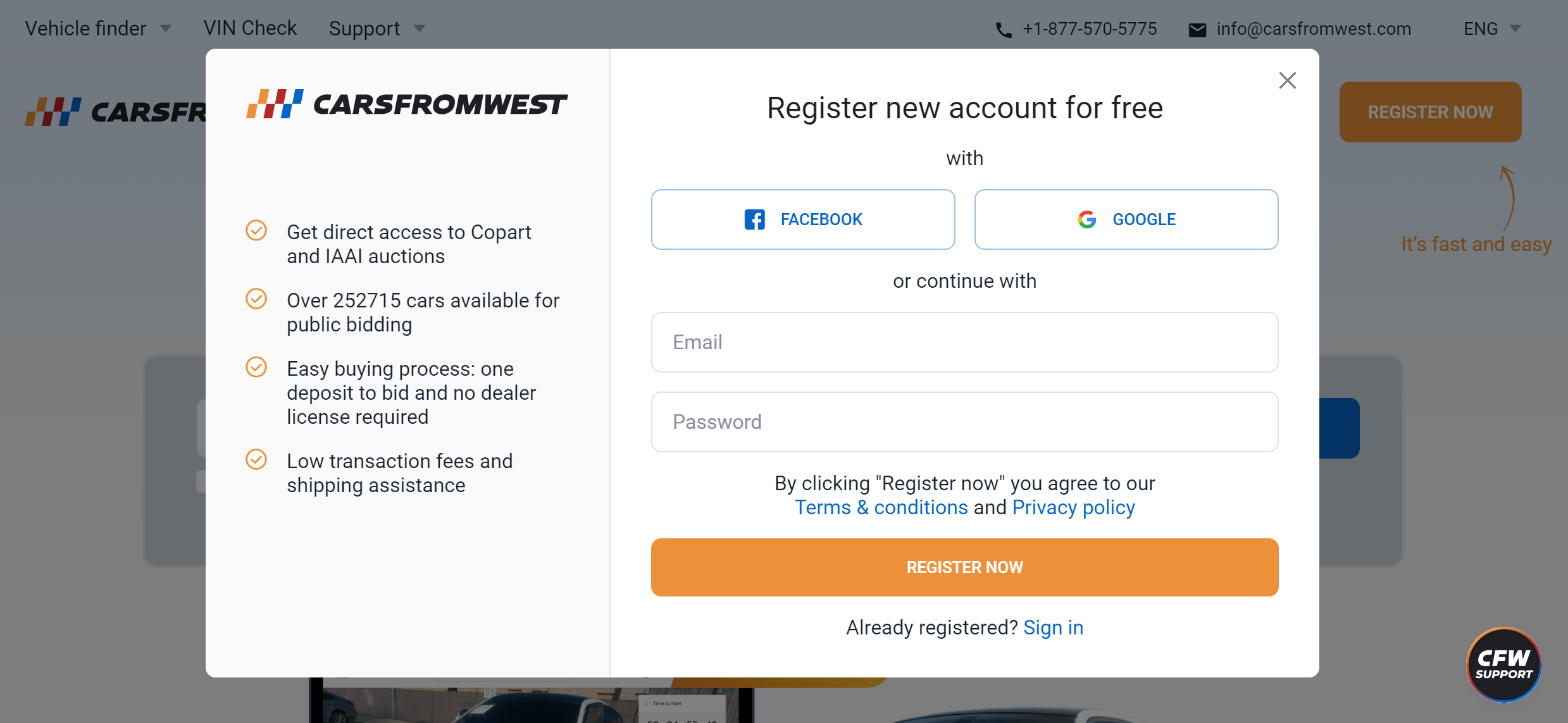 2. Add deposit
According to the auction rules, participation in the bidding or 'Buy it now' request requires a deposit. A deposit allows you to bid and guarantees you will buy the vehicle when you win the auction.
The minimum deposit to participate in the bidding is $600. This deposit allows you to bid on vehicles; the maximum bid will not exceed $6,000.
If you wish to bid on a car worth more money, the deposit must be at least 10% of the maximum bid. For example, for a bid of $8,500, you will need a deposit of at least $850.
You can return the funds deposited at any time. To do this, you will need to go to your profile and select the "Return the deposit" menu item.
link to add funds https://carsfromwest.com/en/profile/deposit/add-funds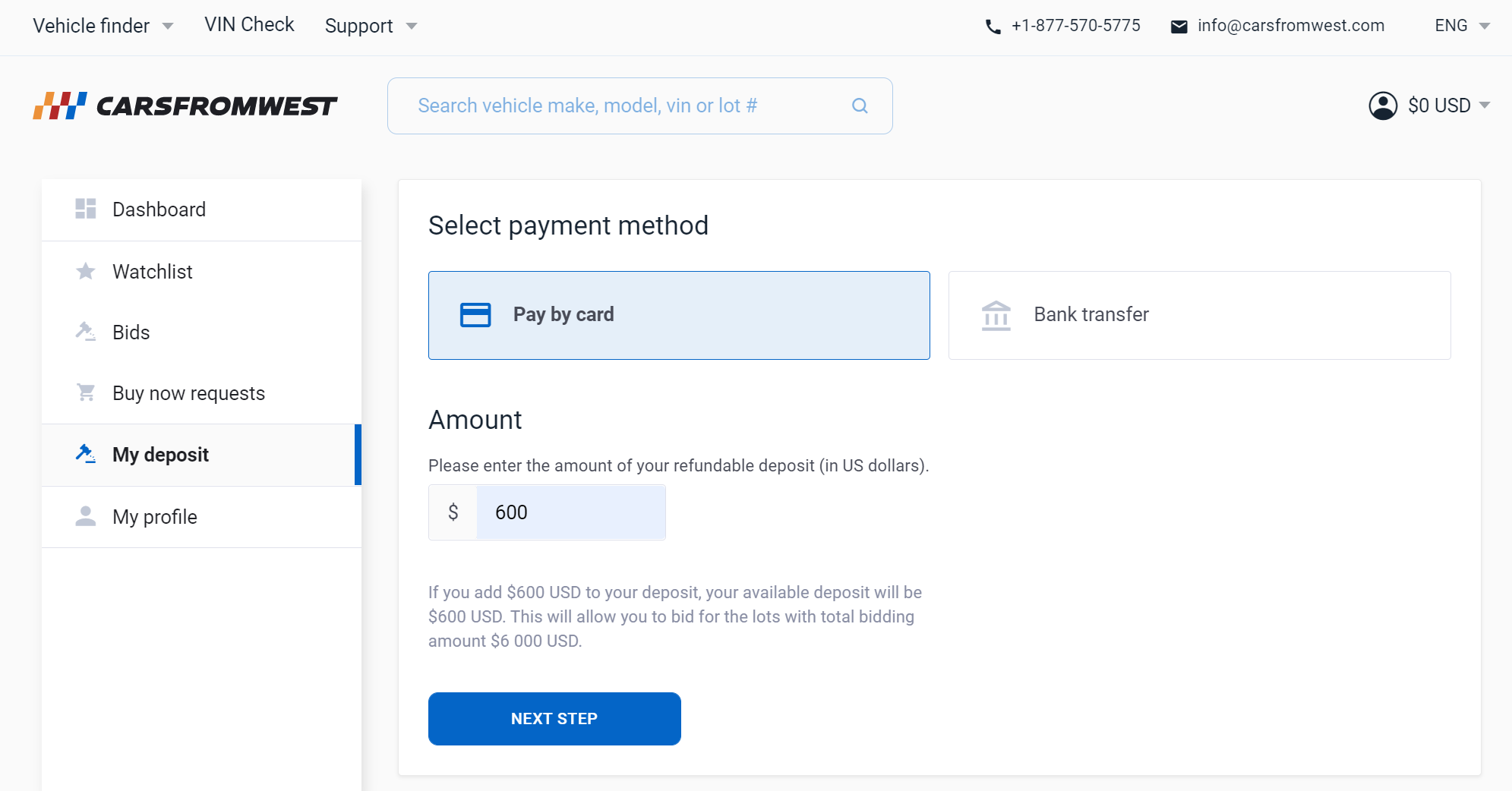 3. Provide an official ID
Your government issued ID is used to verify your identity and contact information. Federal and state regulations require this ID to be on file for both the seller and buyer to guard against vehicle theft and/or fraud. Upload a document proving your identity (passport or driver's license) using this link:
https://carsfromwest.com/en/profile/verification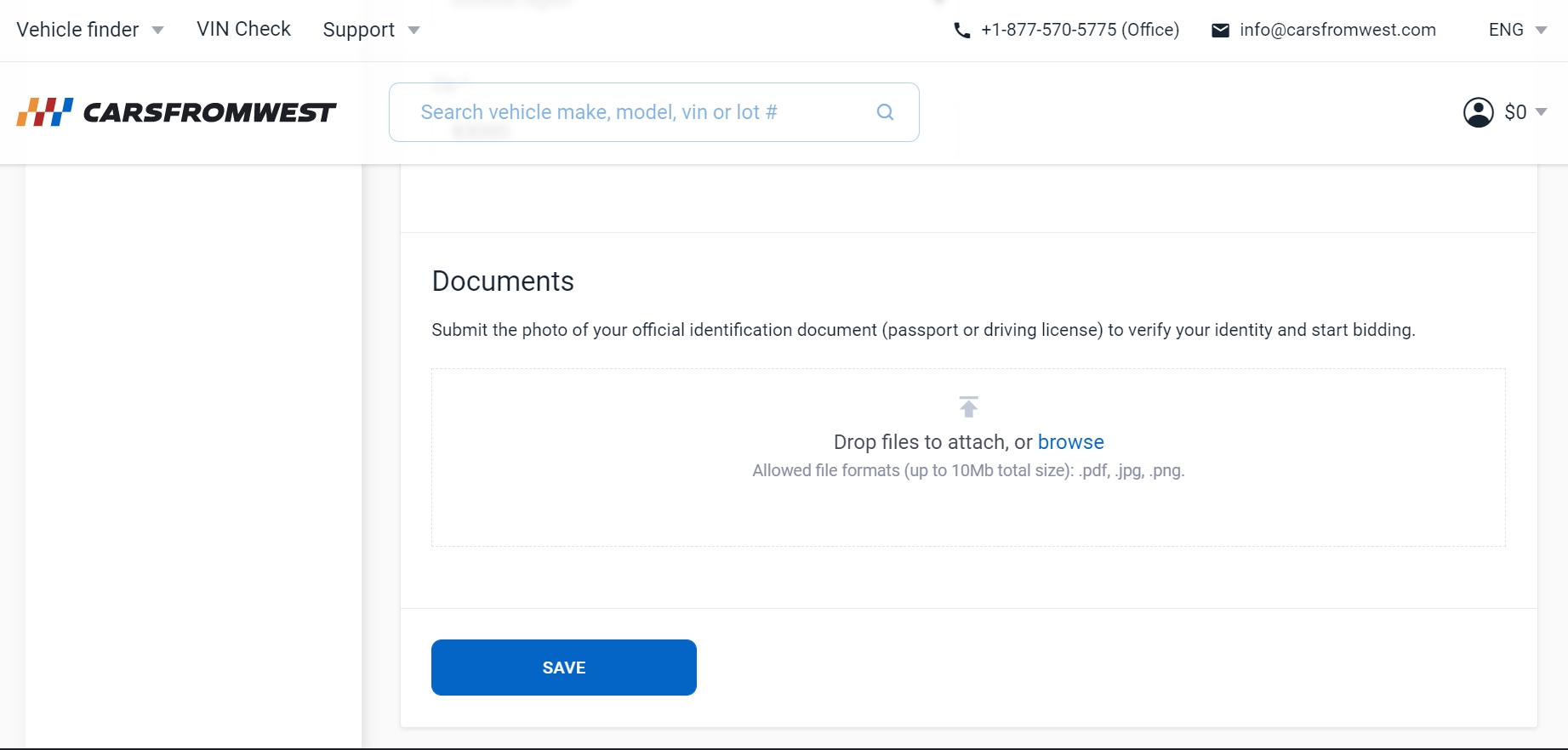 4. Start searching for a vehicle
You can choose from over 200,000 vehicles available online at our website, and our inventory is updated daily.
Use our filters for search including but not limited to: title type, vehicle condition, odometer, and location.
You can also use the 'Buy it now' option and buy a car without the auction.
5. Check vehicle history
We strongly recommend you check the vehicle's history before buying it. This will protect yourself from buying a lemon.
At auctions, people may sell vehicles that were previously in accidents or broken cars disguised as intact.
You can check full vehicle's history with its VIN by ordering a VIN.Doctor report on our website.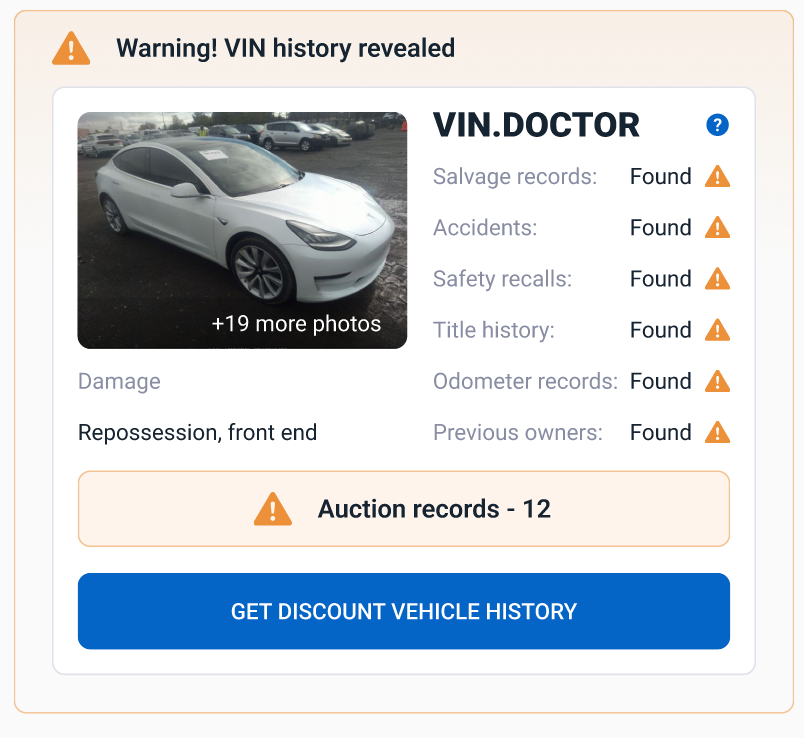 6. Bidding
Once you have chosen a lot, you need to bid on our website, specifying the maximum price you are willing to pay for the vehicle. But in fact, the winning bid can be less than the one you placed.
For instance, if you place a bid of $5,000, but no one offers more than $4,000, you will win the bid. The price of the vehicle will be $4,000 for you. So even if you see a current bid is $100 - place your maximum bid, we will raise your bid by one increment only if necessary.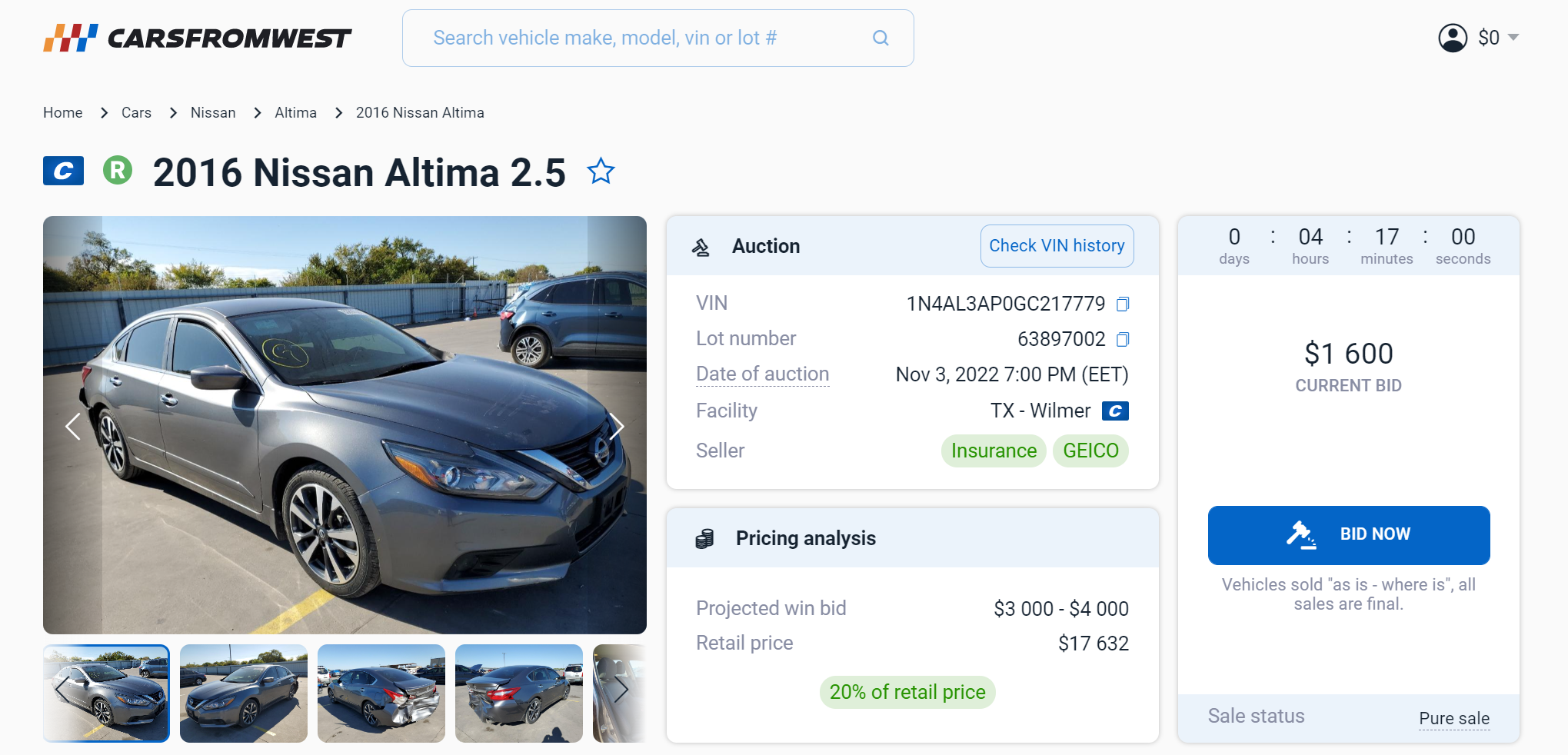 Full bidding process at CarsFromWest: https://youtu.be/4WZXyePEnJU
7. Payment
After you have won your bid, you will receive a message to the email address indicated on your profile.
This message will include detailed payment instructions and an invoice for the cost of the vehicle and the auction fees.
You can pay the invoice by wire transfer at any bank or by Zelle. Payment for the vehicle must be made within three working days, including the day of the auction.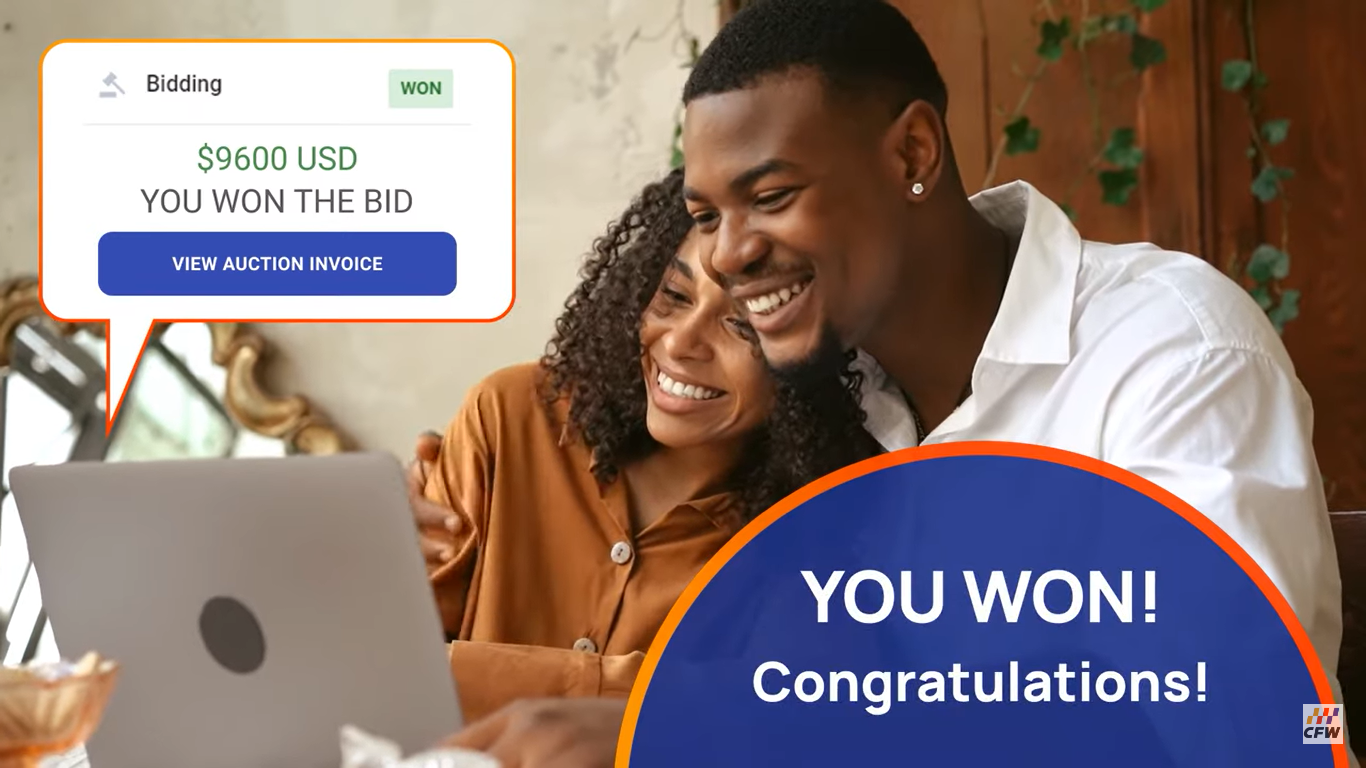 8. Documentation
Once payment is made, ownership documents will be sent from Copart/IAAI to CarsFromWest.
We will draw up all the necessary documents in your name and send them to your address you have provided in your personal account.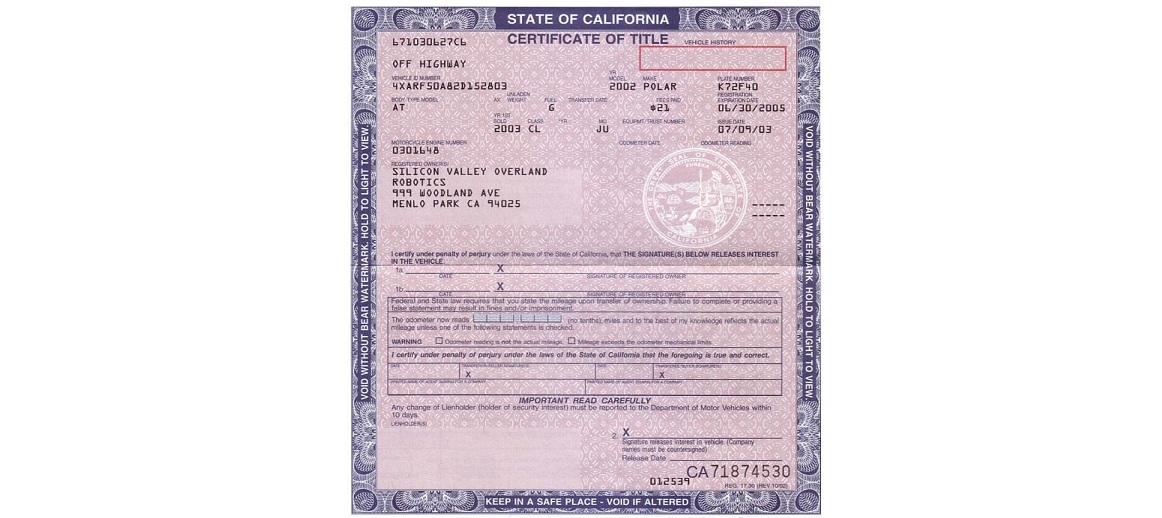 9. Delivery to your location
CarsFromWest full-service logistics team handles all the details of your vehicle shipping and saving you time and money.
USA local delivery: after purchase our logistic department will contact you and offer you the best conditions for shipping to your location.
Export: we can delivered the vehicle to the port of departure, take additional photos, load it into a container and ship it to the port of destination of your choice.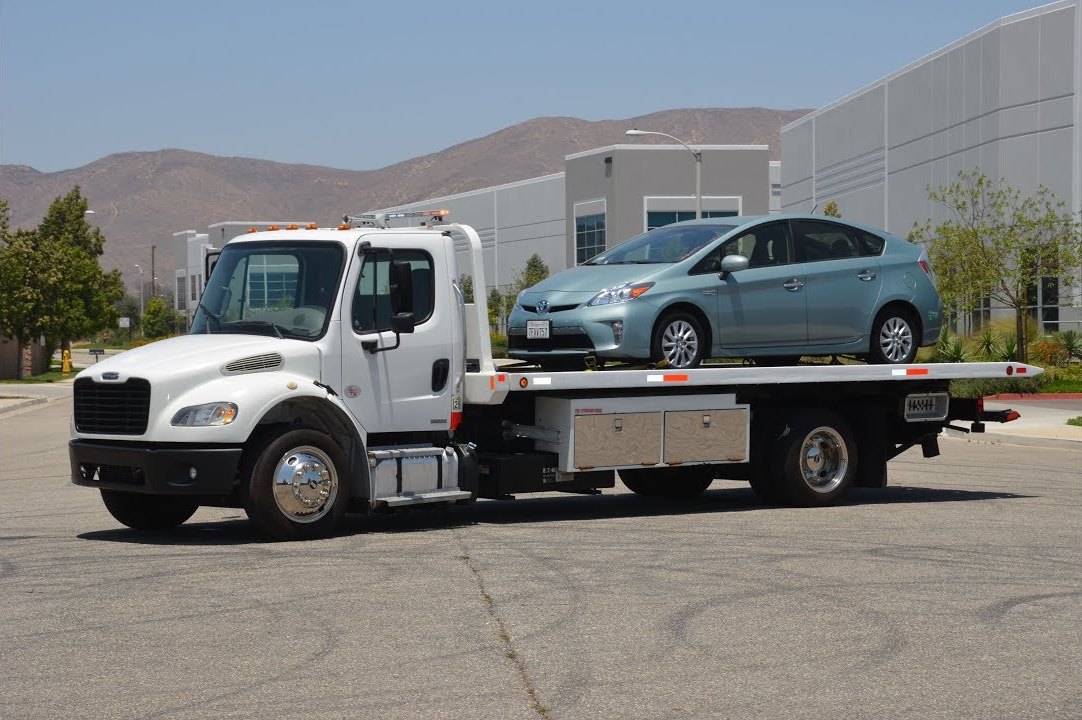 Join AutoHacker Univercity
If you want to learn how to buy cars the right way, we'll show you step-by-step how to buy cars from Copart and IAAI auctions. You'll discover tips for getting great deals, find out how to avoid scams, and even learn about flipping cars for profit. Whether you're a beginner or already know a thing or two, our easy-to-follow tutorials and guides will make you a pro at buying cars from these auctions. Click the link below and don't miss out on this opportunity to join AutoHacker University and become an expert car buyer at Copart and IAAI!