Auction has two stages: Preliminary Bidding and Live Auction
Preliminary bidding starts when the vehicle is assigned a sale date and continues until the 'Live Auction'. You can submit the maximum price you are willing to pay for the vehicle on the lot page. You can retract, lower, make it higher, or cancel the bid any time before the Live Auction.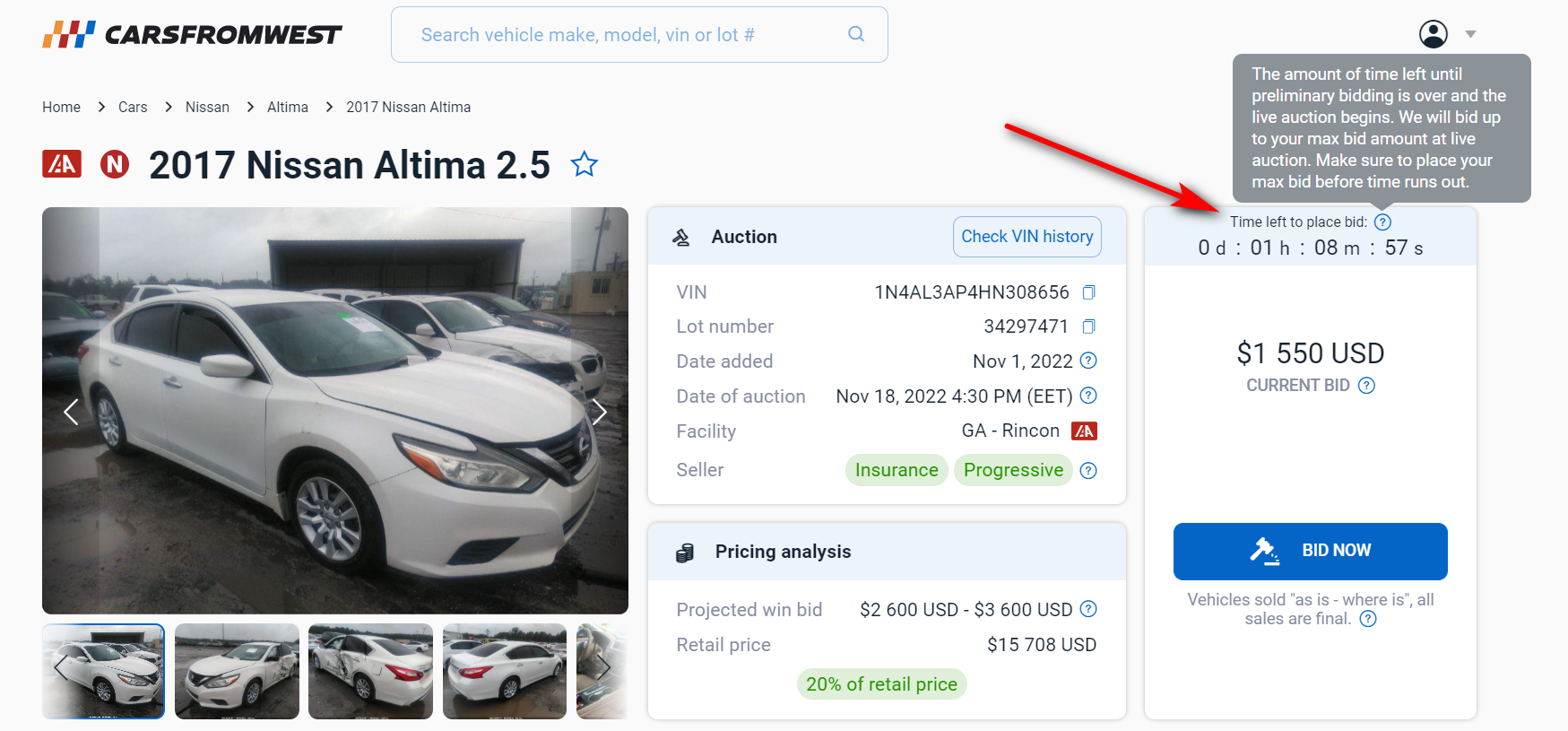 Bid now - Enter your max bid price for the vehicle.
We will place incremental bids on your behalf during the Live Auction up to your maximum bid. We will only bid one increment over the current bid to maintain your position as the highest bidder. This allows you the possibility to purchase a vehicle below your maximum bid.
For instance, if you place a bid of $5,000, but no one offers more than $4,000, you will win the bid. The price of the vehicle will be $4,000 for you.
If you are outbid you will receive an email notification and have the opportunity to increase your maximum bid before Live Auction.
Buy it now - with some vehicles, the seller has opted to provide the opportunity for buyers to buy the vehicle at a listed price, rather than go through the auction process. A buyer can buy any lot with the "Buy It Now" option.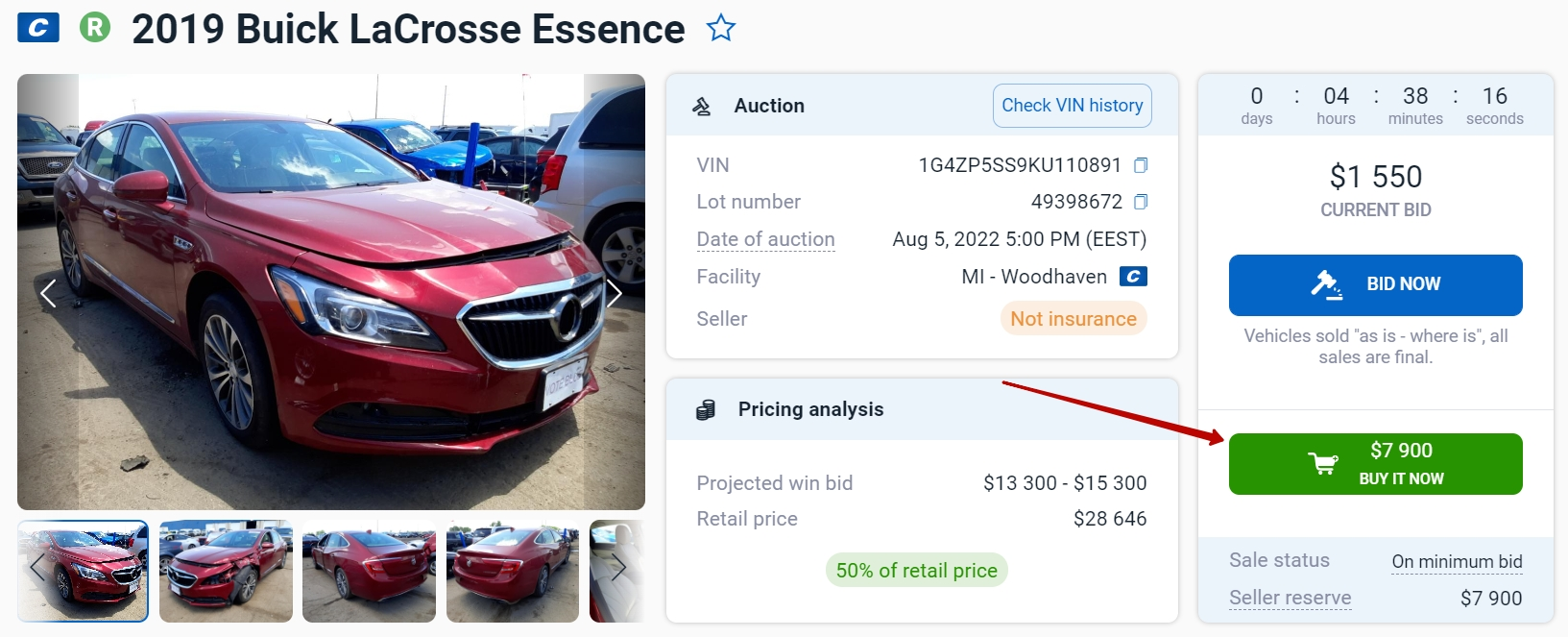 You can create a 'Buy Now' request from the lot page until the 'Live Auction'. We will place a request at the auction site and try to negotiate the purchase. You cannot change\cancel your 'Buy Now' request after its creation since it will be processed immediately by the manager (as soon as you created it).
Full tutorial about bidding at salvage auto auctions (Copart, IAAI) and CarsFromWest: