You must be a registered CarsFromWest user to make buy it now request. No dealer license required.
For buying you need:
Register
Place a refundable security deposit of $600 or more
Upload a copy of a government issued photo ID
Once the above is completed, buy it now option will be enabled.
Buy it now option. With some vehicles, the seller has opted to provide the opportunity for buyers to buy the vehicle at a listed price, rather than go through the auction process. A buyer can buy any lot with the "buy It now" button.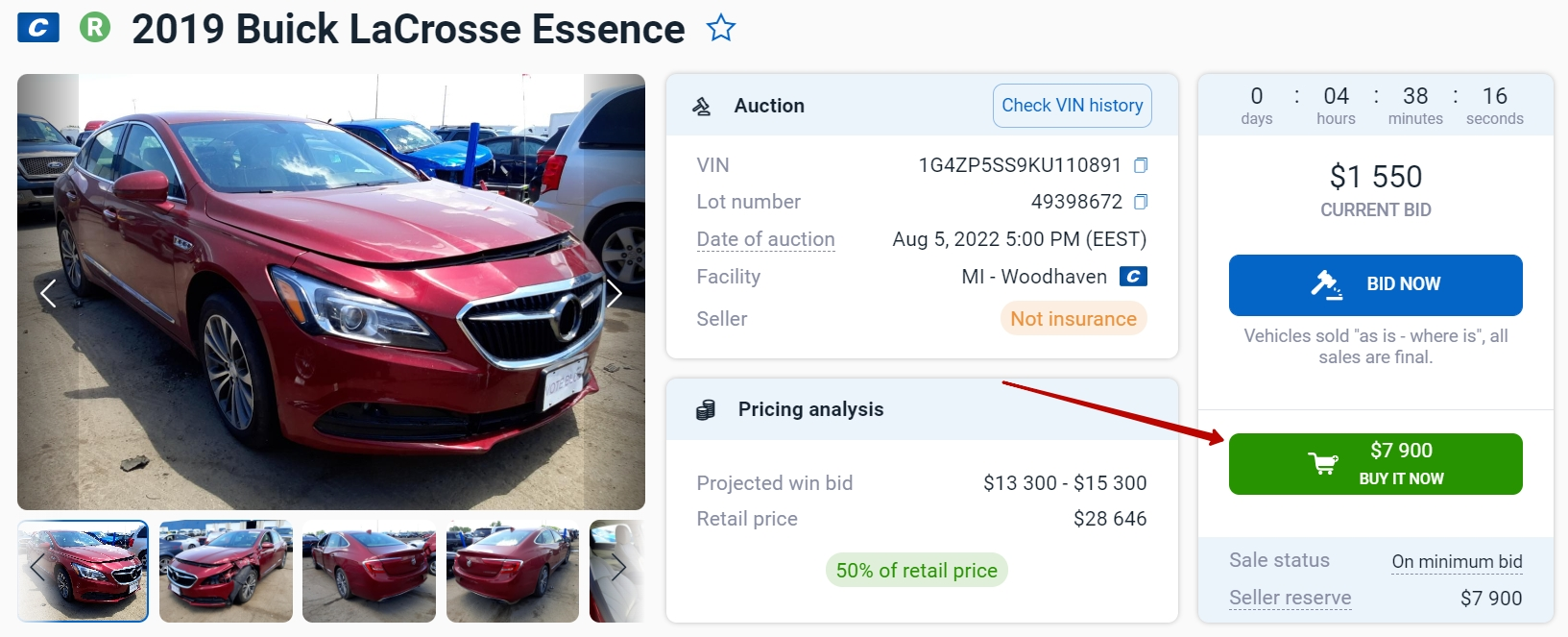 You can create a 'buy it now' request from the lot page until one hour (cut off) before the 'Live Auction'. We will place a request at the auction site and try to negotiate the purchase. You cannot change\cancel your 'buy now' request after its creation since it will be processed immediately by the manager (as soon as you created it).
Please note: once a "buy It now" offer is submitted, the buyer must pay the amount of the offer (plus all applicable fees) that they submitted or authorized.